Enriching Florida's Future Workforce
While our youth programs cover a wide range of activities, each of them points toward a unified goal: Enhancing the likelihood of employment and economic success for students with disabilities by preparing and equipping them to excel in Florida's workforce. Through these programs, The Able Trust collaborates with educators, service providers, business leaders and additional partners from all over the state to ensure tomorrow's workers have the training and resources they need to thrive professionally, from securing that first job to embarking on the path to a fulfilling career.
Investing in preparing students with disabilities for post-secondary success helps nurture a stronger talent pipeline for Florida at large. As our state's workforce continues to evolve, it is imperative that we focus on opportunities to provide students with disabilities with the tools to adapt, grow, and advance in their chosen fields.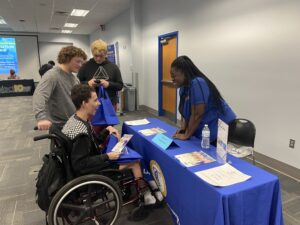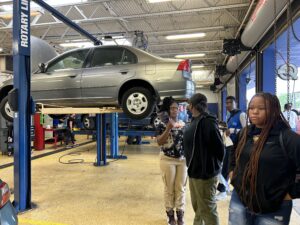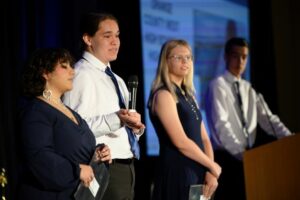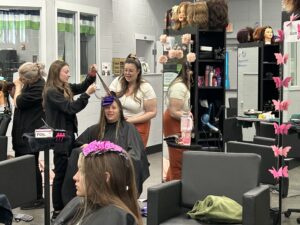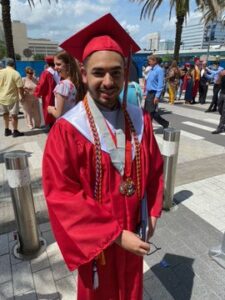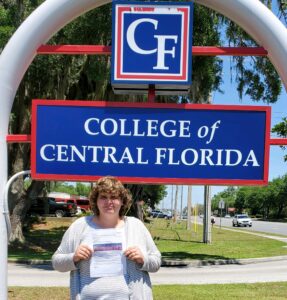 The Able Trust High School High Tech (HSHT)  provides high school students with all types of disabilities the opportunity to explore jobs or postsecondary education leading to in-demand careers. HSHT links youth to a broad range of academic, career development and experiential resources and experiences that will enable them to meet the demands of the 21st century workforce.
While in High School High Tech, students are given the opportunity to:
Tour local businesses and industries to learn about in-demand careers.
Visit colleges and universities to learn about educational opportunities after
high school.
Develop soft skills important to the workplace including how to communicate effectively, work as a team and think critically to solve 
problems.
Learn by doing through participation in career experiences.
Partnership Opportunities
There are a variety of ways to get involved in your local High School High Tech program:
Volunteer to speak to the students on the skills that are important to your business.
Offer to give students a tour of your business to highlight career opportunities.
For information, or to find out how to help support the High School High Tech program in your area, contact Coleen Agner, HSHT State Director at [email protected]
As a freshman, I was in the program thinking this is just a program to join. I wasn't really thinking about college and the future. But, it helps me know what I want to do after high school. It's really helped me mentally know what I want to do in life.
Project Venture is a competition for high school students with disabilities who participate in The Able Trust High School High Tech program. Project Venture teams prepare and present a comprehensive business plan to promote and sell a new product or service.
Students who participate in this competition gain important skills they will need as they transition out of high school into post-secondary education or training, or go directly into the workforce:
Introduce students to entrepreneurism and the entrepreneurial spirit.
Facilitate students working in teams on real-world applications.
Allow students to develop workplace communication skills and other soft skills.
Enable students to learn by doing.
Partnership Opportunities
There are several ways to get involved in Project Venture from volunteering to judge one of the two phases of the contest, to mentoring a team and sponsoring the event. 
For more details, contact Coleen Agner, HSHT State Director at [email protected]. 
If it weren't for Project Venture, I wouldn't have been able to learn some life skills I'll need for the future.
The Able Trust is looking for business and industry leaders interested in partnering on summer career camps. Career or Industry Camps are short events that help students with disabilities learn about career opportunities as they plan to enter postsecondary education or the workforce.
In our recent partnership with the University of South Florida College of Nursing, we provided High School High Tech (HSHT) students with a first-of-its-kind Nursing Summer Scholars program.
This partnership with the USF Health College of Nursing gave HSHT students a unique opportunity to learn about both the education needs and career path options available to students interested in the nursing profession.

Partnership Opportunities
If you or your organization is interested in hosting or sponsoring a career camp, or you would like to connect us to a potential host or sponsor, please let us know!  Send your contact information to [email protected] and we will contact you to discuss a possible camp for next summer.
It was a great experience. I loved the hands-on activities and learned so much. I would highly recommend this program to students who want to investigate the medical field.
Career Camp Photos - Summer 2023