The Able Trust is committed to supporting statewide efforts to expand disability employment, one community at a time.
Welcome to
The Able Trust
The Able Trust, also known as the Florida Endowment Foundation for Vocational Rehabilitation, is a 501(c)(3) public charity established by the Florida Legislature in 1990 as a direct support organization for the Florida Division of Vocational Rehabilitation. Its mission is to be a key leader in providing Floridians with disabilities opportunities for successful employment.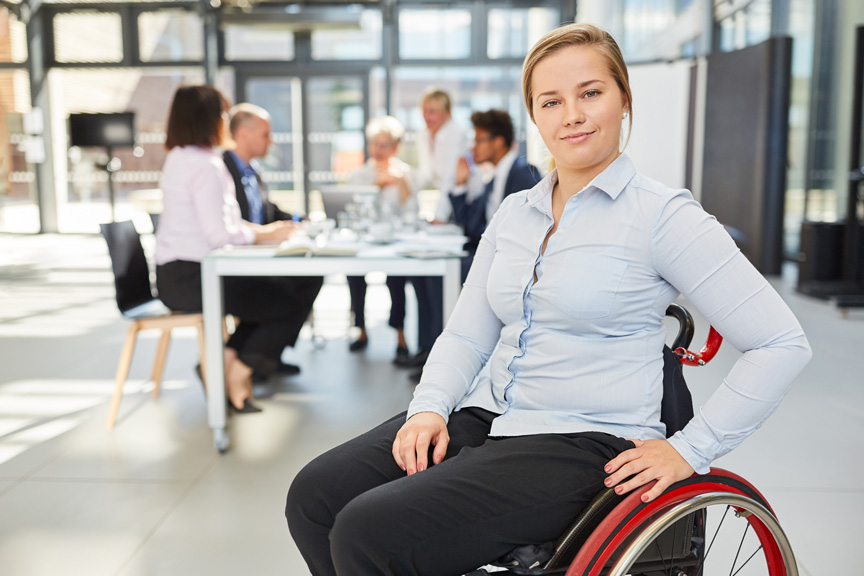 The Hidden Talent Pipeline of People with Disabilities
Understanding the Data - The Latest Numbers on Employing Floridians with Disabilities
The Able Trust By the Numbers
Adults in U.S. with a disability.
Increase in number of persons with disabilities that we want to enter workforce by 2032.
Labor force participation rate of Floridians without disabilities.
Labor force participation rate of Floridians with disabilities.
The hospitality industry is characterized by a blend of cultures, backgrounds, experiences and abilities at all levels. Diversity and inclusion is imperative to creating a welcoming environment for hotels and resorts. The Able Trust recognizes the opportunity hotels and resorts have to support diversity and inclusion in their staff both in the front of the house and the heart of the house. The Able Trust is a tremendous partner to Saddlebrook Resort, giving us tools and resources to support our industry and thrive now and in the future. A dedicated workforce is hard to find and the opportunity to partner with The Able Trust helps our industry fill the gaps and benefit as a tourism leader in the state of Florida.
Rita's Italian Ice proudly supports The Able Trust's mission and commitment to disability inclusion in the workforce… We believe all people have the right to live, to work, to be themselves.
At the Florida SBDC Network, we want to do our part by encouraging small businesses to create job opportunities for individuals with unique abilities and we're pleased to partner with The Able Trust to help promote this important movement. The Florida SBDC Network is committed to fostering a culture of diversity and inclusion – both within our network and among our state's small business community. Recent analysis by the Florida Chamber Foundation suggests that 60 percent of net new jobs are created by companies with fewer than 100 employees. To meet Florida's future growth and workforce demands, we must ensure access to all the unique talent in our state.
FloridaMakes recognizes that a diverse workforce should include individuals of all abilities. The manufacturing industry offers incredible opportunities and career pathways for persons with disabilities and we proudly support The Able Trust's mission to ensure disability inclusion in Florida's workforce.
Interested in learning how to be more disability-inclusive but not sure how? 
Share your story of disability inclusion and help other employers learn from your experience.
Your support will impact the lives of individuals with disabilities.
Our partners are from all across Florida.